Cupolas 'n More Customer Reviews & Testimonials
We believe in the cupolas for sale and weathervanes we supply, but our job is only done when we've made happy customers. Here's a bit of feedback we've received from past customers, including some of the projects they've completed. We'd love to hear from you too!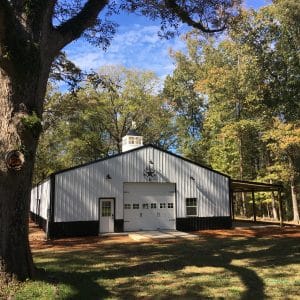 We love the cupola and weathervane. It really adds the finishing touch to the new barn we just completed. We couldn't be happier with the way it looks.
Jim And Susie Bullock
Cupola
El Dorado, Arkansas
I have received my cupola and I'm very happy.  It came out great.  Thank you.
Matthew Warner
Cupola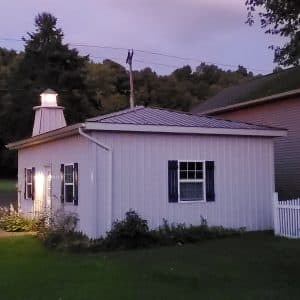 1301 Holly Hill Rd
Ron Myers
Cupola
Vestal NY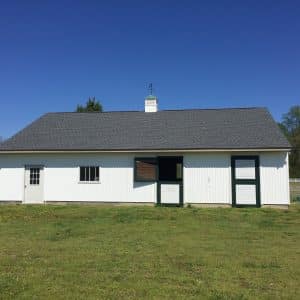 Cupola is working out great. Did not get it installed until April 19 when the roof was re-done. Here is a picture.
We get a lot of compliments and yes I recommend the product to others and have done so.
Todd M.
Cupola
Suffolk, VA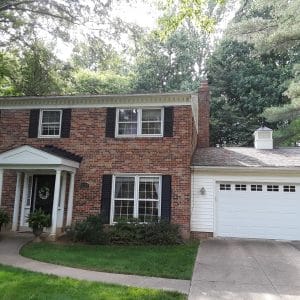 Thank you for the lovely cupola! We love it. Our roofer asked where we bought it so he could recommend you to other clients. You might want to give information or brochures to our roofer so they can continue to recommend your cupolas.
Dorothy B.
Cupola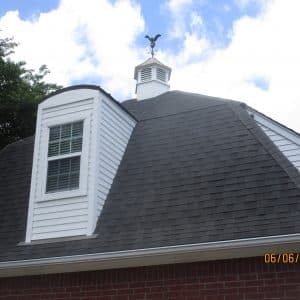 I bought this cupola to replace the 15-year-old wooden original. The new one was half the cost of the original, it shipped quickly, looks great, did not need to be painted, and the new weathervane mounted in minutes.
Glad I found you guys.
Thanks A Million!
Danny Lee
Cupola, Weathervane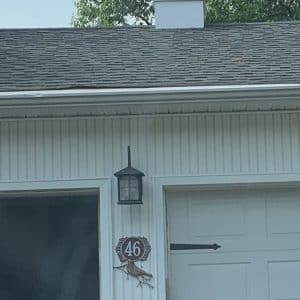 Hi Craig. I love the cupola. It has faded a bit in the sun but it fits our needs!  It couldn't be put in directly in the middle due to some structural roof thing…
Linda S.
Cupola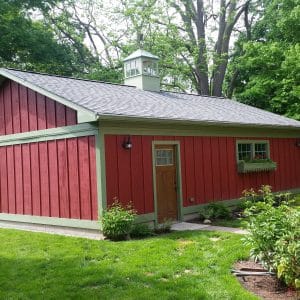 The cupola we bought from Cupolas 'n More looks fantastic on our garage and we love it. Our house was built in 1850 and has a cupola on the roof, like most houses in our area from that time period.  When I designed our garage, I wanted a cupola that would fit well with the design of the garage and age of the house.  The cupola was just what we were looking for. The price was reasonable, delivery on time, construction was flawless and, with help lifting it to the roof, it was easy to install.
The windows give light to the garage attic and we ordered a window that opens for ventilation.
I've attached pictures of our garage from the front and back. You can also see the back corner of our house behind it. We installed a weather vane that looks like an egret but it doesn't show up well in the photos because of the trees behind it.
Bill E.
Cupola, Weathervane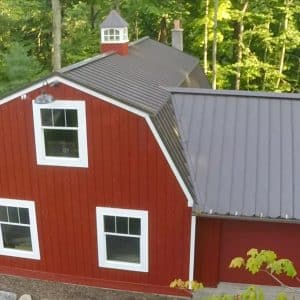 The times we have worked with your company its been great. We don't have a huge need for cupolas but you are my go to.
Jesse S.
Cupola
Lake Odessa Mi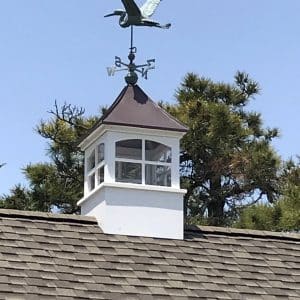 We love our cupola and the fact that it moves while so many others don't. It is well constructed and handles the winds and weather at the beach.
Laurie D.
Cupola, Weathervane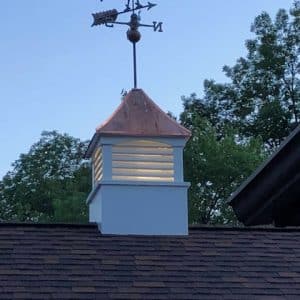 We're very happy with the appearance and the craftsmanship.
I had planned on building one until I found yours on the net. The material is great and will certainly last longer than one I would have built with wood.
We couldn't be happier with it. Worth every penny. We've received many compliments on it.
Jon & Juliette D.
Cupola, Weathervane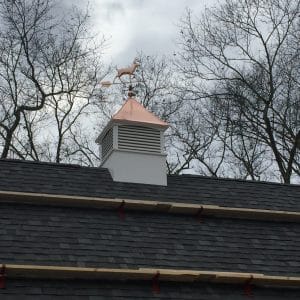 We love our Cuppola!
Donnarey
Cupola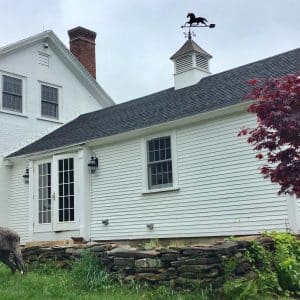 Our 2015 cupola has been great, copper on roof and weathervane has aged nicely and all in all, very pleased.
One reason we needed this addition was the new roof line (not showing in this photo) that joins this roof at 90 degrees was 5" higher. Not unusual when adding on to a 1795 original structure. When cupola was installed, uneven lines disappeared.
Installation was easy. Made a cardboard template to get the cutout right and notched for lightening wires which are also attached to the weathervane.
Peter B.
Cupola, Weathervane
Alstead, NH
We recommend your company to anyone else looking for a weathervane. Great product and service!
Rachel
Weathervane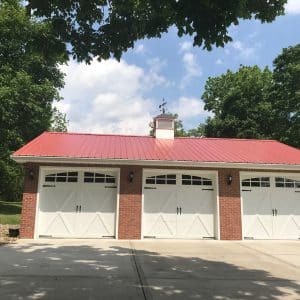 We wanted something to give our garage a "finished" look and your cupola was the perfect choice. Great workmanship, outstanding service and a quality product.
Paul M.
Cupola, Weathervane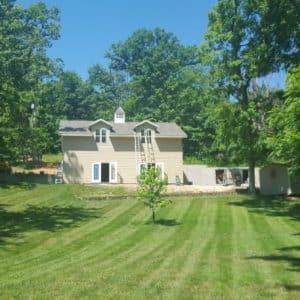 It turned out great!
Kim H.
Cupola, Weathervane
We have our Cupola on our country cafe which is housed in an 1846 farmhouse. We reside in a small town in Western Illinois and the Cupola has completed the look of the era we were hoping for. We love it and happy with our purchase.
Angela D.
Cupola
Western Illinois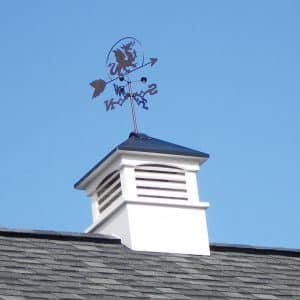 Our cupola is still beautiful after 7 years of New England winters and strong summer sun. The weather vane is a Welsh dragon, commemorating my husband's heritage.
Treena C.
Cupola, Weathervane
I purchased the cupola and weather vane from you folks back in 2012 as an anniversary gift for my parents & the new home they built in western North Carolina's Great Smoky Mountains. While they are now both deceased, we still have the home and the cupola looks/functions perfectly!
As the home is positioned directly behind a green of a country club golf course, the weather vane also serves as a prominent wind directional for golfers calculating their approach shot to the green, and is mentioned by members who are advising new players on the 15th hole.
Thanks for building such a quality addition that has endured these many years which completes the home with a distinct, classic look, has made the cupola/vane a well-known landmark with the local golfing community, and still provides endearing remembrances for our family.
Dr. Ben C.
Cupola, Weathervane
Waynesville, NC