How to Install a Weathervane on a Cupola
Weathervanes are epic, eye-catching wonders! From the ancient Greeks to the first American president, George Washington, these attractive wind catchers have been adored and instructive too many. Now it's your turn to feel the excitement and admiration as you hold your very own weathervane in your hands.
How to Install a Weathervane on a Cupola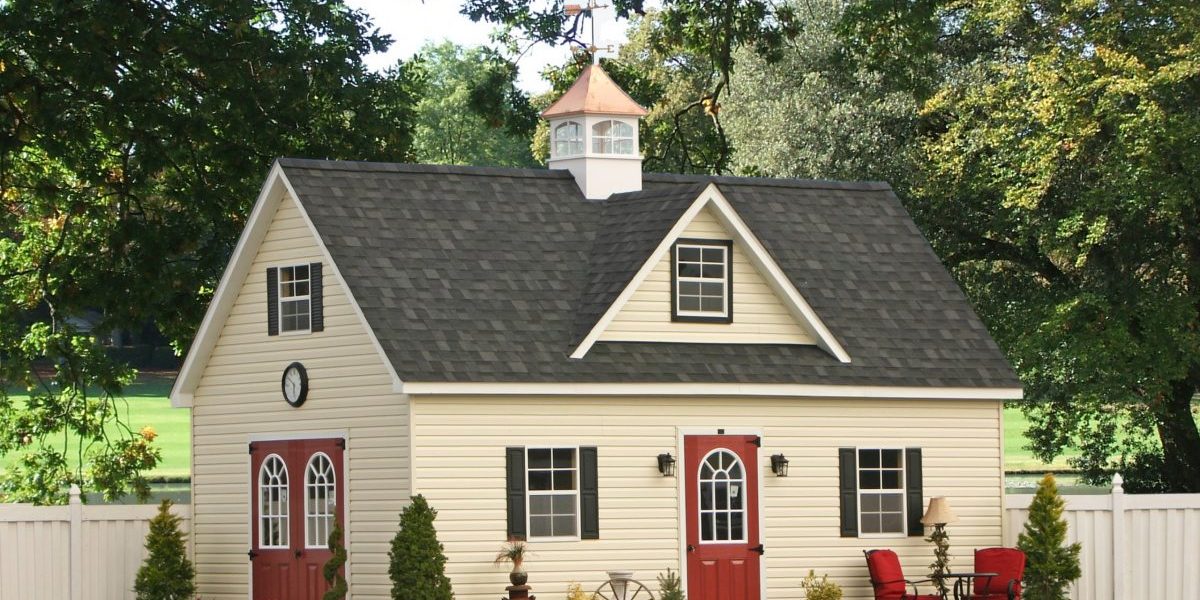 What is Better than a Weathervane?
Now what could possibly be better than a weathervane? How about a weathervane that is set on top of a cupola!?
Think of it as the cherry on top of an ice-cream sundae. Both are attractive, but together, outstanding! Granted, installing a weathervane on top of your cupola is a bit trickier than simply setting a cherry on top of your favorite iced dairy, however you will be surprised at how simple it can be!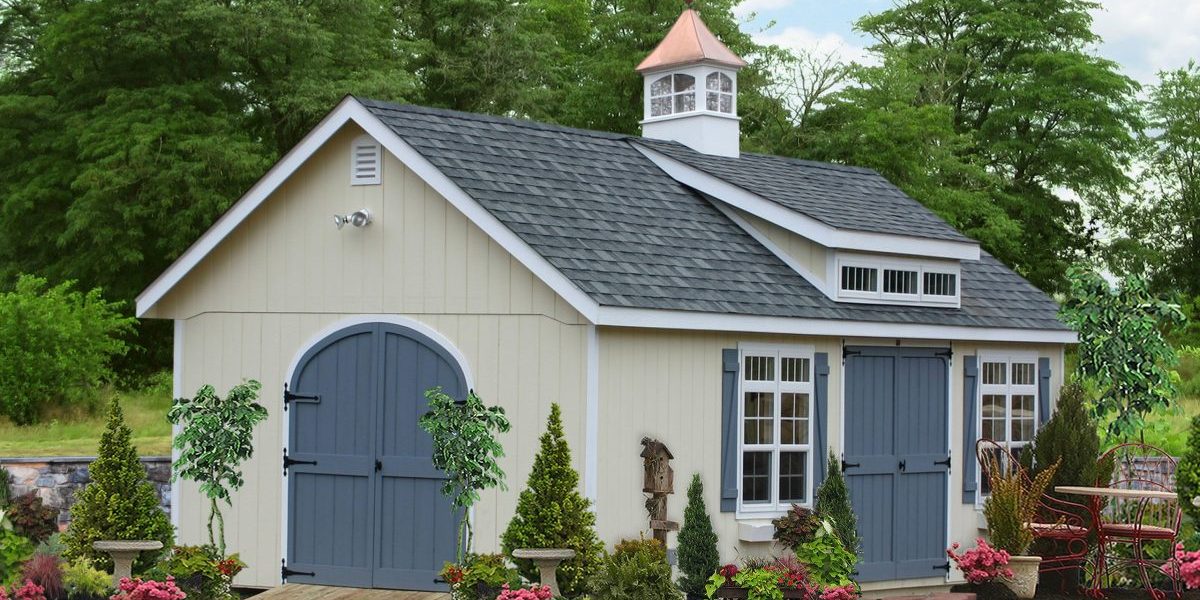 Let's Bring Them Together Once and for All!
Enjoy gathering your items followed by a list of simple steps which will equip your expertise at installing your new weathervane atop your beautiful cupola.
Grab your weathervane and your cupola and let's get them together once and for all!
Step by Step Assembly of Your Cupola's Weathervane
Process Preparation
Items Needed:
Weathervane figure and attachment parts:

2 assembly rods (1 small rod, 1 large rod)
2 spacer balls
Directionals (north, south, east, & west markers)
Retaining clip (if your figurine has a flange at the bottom of the rod.)

Philip head's screwdriver
Set all these items out on a cleared area such as a workbench or table.
Ready to Assemble
Once you have all your parts and tools ready to go, then the next course of action is to start assembling your weathervane atop your cupola! Let's do this!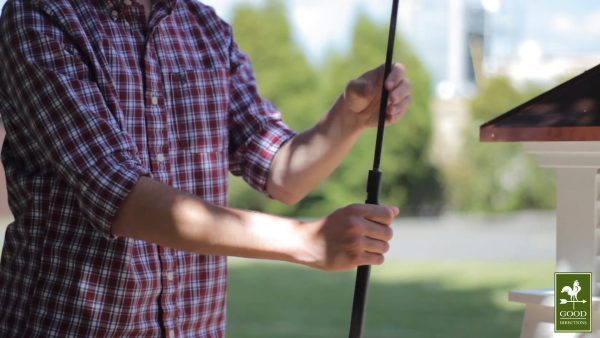 Step 1
Locate your two assembly rods and start by screwing the small rod into the larger rod by hand. Next tighten your two assembly rods with your two wrenches. While holding each rod with one of the wrenches rotate in opposite directions until you reach a snug hold. Set the adjoined assembly rods to the side temporarily.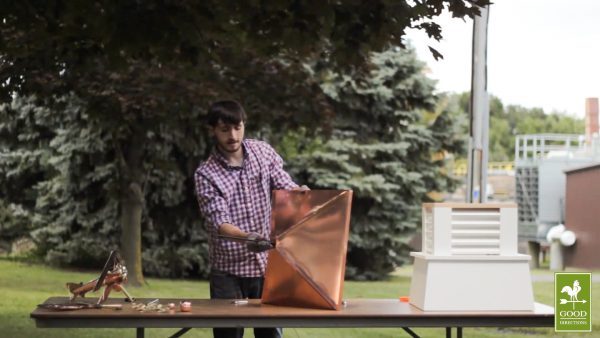 Step 2
Remove the top of your cupola. There will be a hole on the top where you can insert your adjoined assembly rod. Insert your assembly rod directly through the top so that the large portion of the assembly rod is even with the top of the cupola.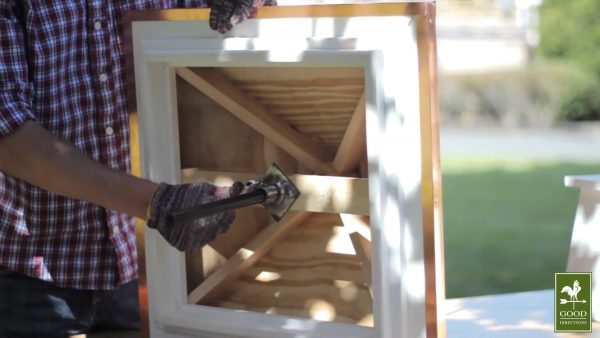 Step 3
Turn your cupola top to the opposite side and tighten the set screw with a wrench. This will ensure the large portion of the assembly rod stays in its place securely.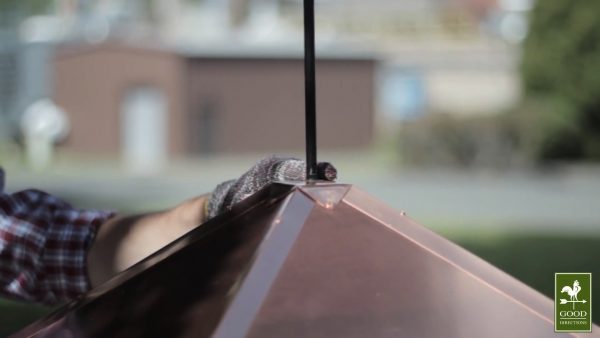 Step 4
Return your cupola top to its original position. Make sure the large assembly rod is even with the cupola's top. Only the small portion of the rod is needed for the other weathervane parts.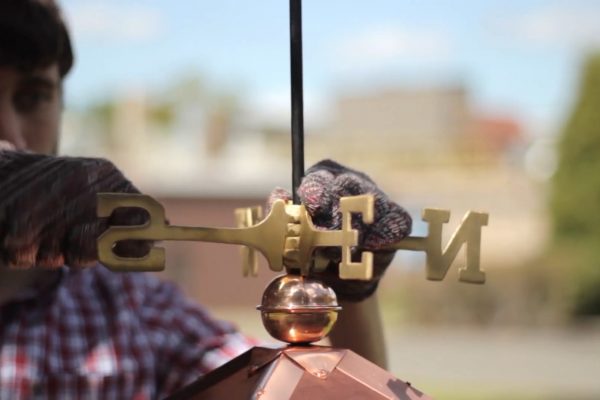 Step 5
Next place the large spacer ball on the rod and interlock the directionals. Place the directionals on the large spacer ball. The directionals are meant to remain stationary and should be tightened with your flathead screwdriver.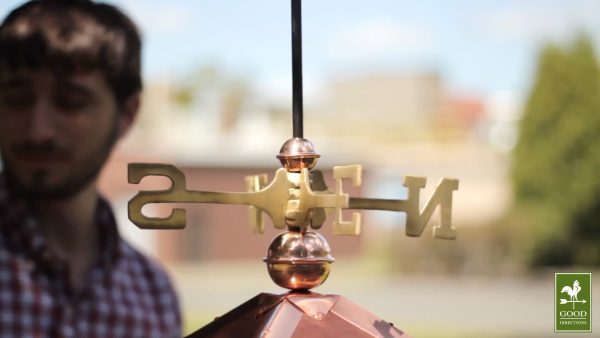 Step 6
Now you can place the small spacer ball on top of the directionals.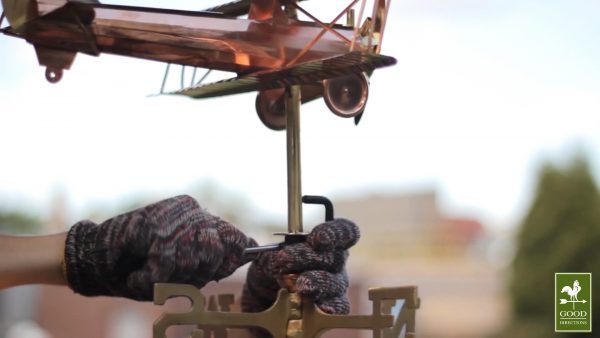 Step 7
Slide your figure onto the rod and tighten the connection with a Philip's head screwdriver if needed.
(If your figure has a retaining clip)
When a flange, or lip, is present at the bottom of the rod, you will need a retaining clip to make sure it doesn't get picked off the rod by the wind. To secure this properly, hold the retaining clip below your figure and slide the retaining clip over the rod first followed by your weathervane figure. Make sure the top of the retaining clip is not touching the flange, or lip, then tighten the connection with your Philips head screwdriver.
One More Thing – Repeat daily
Every day you walk outside you will get to step back and enjoy your beautiful cupola topped with your charming weathervane. You did it! Not only was it simple, but it was also enjoyable. And now when your family and friends can't stop talking about your brilliant new addition you will know exactly how to help them install one of their own.